How you really know you can trust the Bible? How do you know it is God's Holy Word? During this 2-hour dialogue, Nick asks 4 questions every Christian should ponder:
What is the authority of the Bible in your life? When the Bible says "go right" and your gut says "go left", which way wins?
Is the Bible perfect? Does it have any mistakes?
Which Bible is real? Some Christians have different versions of Scripture but which books are really God's Word to us?
Is the Bible enough? Said another way, do I need other books in addition to the Bible?
Nick is able to divide this presentation into several formats:
He can do it all on one Sunday night, or
break it up into two, three, or four 1-hour sessions on a Wednesday night or Sunday night.
He's also taught in the morning service and finished up the rest in the evening service.
He can work with your schedule.

What does Henry VIII's love life, the death of Alexander the Great, and election of the Pope in 382 AD have to do with how we got our Bible? A lot! This six-hour study delves into the canon of Scripture and how the backdrop of history like the Protestant Reformation and the Council of Nicea all played a part in developing the 66 books we know as the Bible.
The typical formats for this study are:
two hours on a Friday night and four hours the next Saturday morning, or

one full Saturday from 8:30 in the morning working all the way through lunch.

Another option would be three Sunday nights.
Lessons I've Learned Hunting for Dead Governors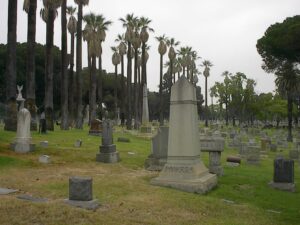 There are 56 men who served as governor of Mississippi and 51 have gone to their great beyond. Nick has found 46 of their 51 graves and along his journey he was reminded of four lessons: 1) Friends Matter, 2) Quality Time Matters, 3) Persistence Matters and 4) Your Legacy Matters. Nick tells some funny stories as he shares his insights and can do all of it to fit into 25 minutes for a typical civic club talk.
In addition to the civic club format, Nick can expand this speech for historical societies to get more in-depth and detailed.
Five Leadership Lessons from Southern Politicians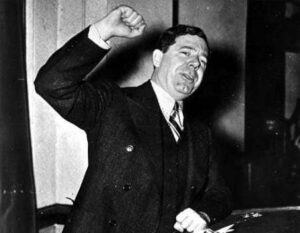 During the time of Nick's appointment by President George W. Bush to lead the US Department of Agriculture in Mississippi, he was required to attend national meetings with his fellow State Directors. During their dinners after day-long meetings, Nick and his Southern counterparts sat at the same tables, swapping stories of some of their favorite politicians back home. After a while they started taking bids for one Yankee to sit at the table and share in the fun.
After re-telling these stories time and again, Nick realized there were leadership lessons and some good anecdotes that could be gleaned from them. He has taken his favorite stories and put them into Five Leadership Lessons from Southern Politicians.
This talk makes for a fun break-out session and lasts about 40 minutes.
How to Communicate with Elected Officials

If you find yourself appearing before board or commissions of elected/appointed officials you know there is an art to how you can be the most effective. Nick has over 30 years of experience speaking to public boards and he shares his insights during this 45-minute presentation.
Leadership Lessons from Nehemiah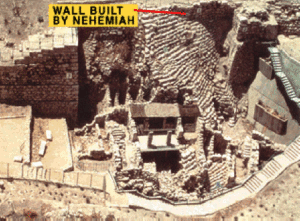 In addition to better understanding God's covenant with His people, the Old Testament has multiple lessons on leadership that are applicable to many non-biblical situations. This 45-minute program shows how Nehemiah used team-building and leadership skills as he led the efforts to rebuild the wall around Jerusalem.